Introduction:
When it comes to the world of gemstones, few capture the imagination and fascination quite like emeralds, rubies, and sapphires. These three precious gemstones have adorned the crowns of kings, inspired legends, and ignited passions for centuries. Beyond their breathtaking beauty, each of these gems holds a unique history, symbolism, and meaning that adds to their allure. In this guide, we'll delve into the captivating world of emeralds, rubies, and sapphires, exploring their origins, significance, and the stories they tell.
Emeralds: The Stone of Renewal and Prosperity
Emeralds, with their lush green hue, are often associated with the renewal of life and growth. Their color symbolizes vitality and harmony, making them a popular choice for jewelry pieces that convey a sense of freshness and rejuvenation. The emerald's deep green is said to represent hope and new beginnings, making it an excellent choice for celebrating milestones and accomplishments.
In ancient cultures, emeralds were believed to possess healing powers, aiding in matters of the heart and soothing the soul. The gem was also linked to wisdom and foresight, enhancing the wearer's ability to make sound decisions. Cleopatra, known for her opulent taste, was famously fond of emeralds, believing they represented eternal youth and love.
In recent times, certain emerald stones have gained significant popularity due to their exceptional quality, unique characteristics, and historical significance. Here are some of the most popular emerald stones of our times: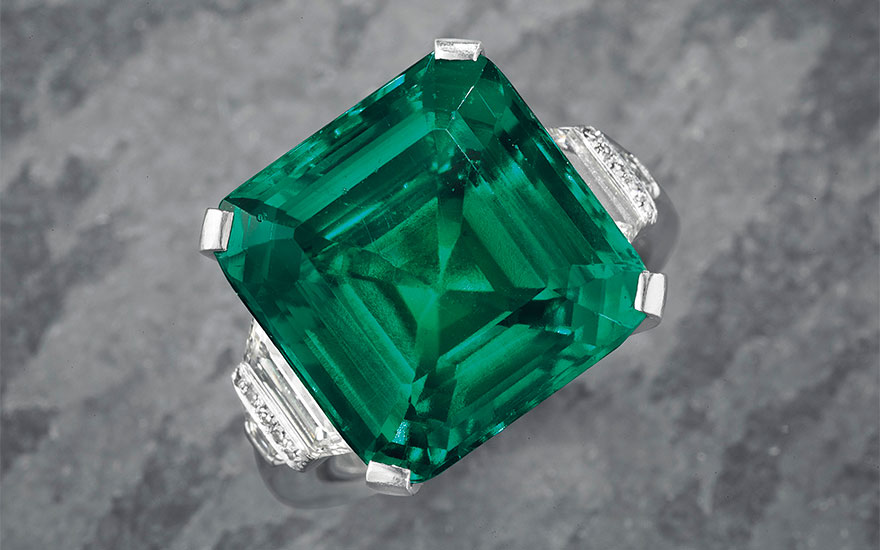 The Rockefeller Emerald:
This legendary emerald holds immense historical value and rarity. Weighing over 18 carats, it was once part of the collection of New York banker and philanthropist David Rockefeller. Its mesmerizing green color and provenance make it a highly sought-after gemstone.
---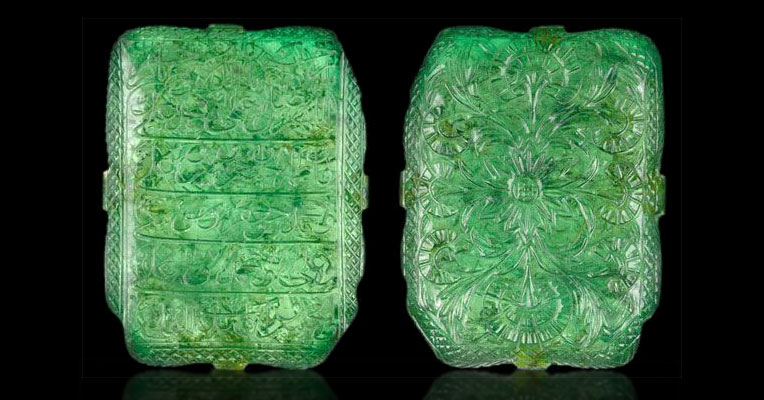 The Mogul Emerald
This remarkable emerald has a history dating back centuries. It's a 217.80-carat emerald that was once owned by Emperor Aurangzeb, a Mughal ruler. The emerald's size, color, and historical significance make it one of the most famous emeralds in the world.
---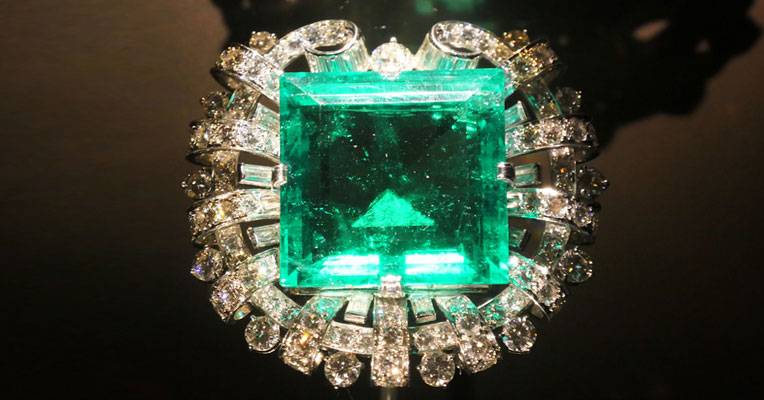 The Chalk Emerald
Weighing around 37.82 carats, the Chalk Emerald is known for its intense green color and exceptional clarity. Its name comes from its previous owner, Mrs. O. Roy Chalk, and it's often associated with the allure of vintage jewelry.
---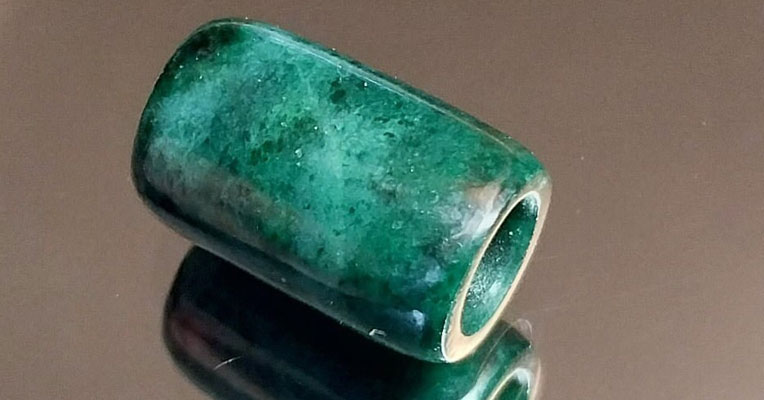 The Guatemalan Emerald
From the famous Coscuez mine in Colombia, the Guatemalan Emerald is a 13.16-carat gem known for its rich green color and high transparency. Its origin from a renowned emerald-producing region adds to its appeal.
---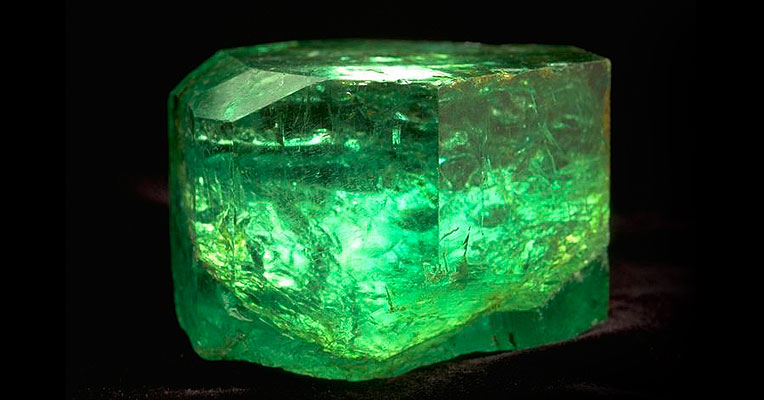 The Gachalá Emerald:
This emerald was discovered in the Gachalá mine in Colombia in the 1960s. It's an impressive 858-carat crystal, known for its unique hexagonal shape and vibrant green color. The Gachalá Emerald showcases the raw beauty of emeralds in their natural form.
---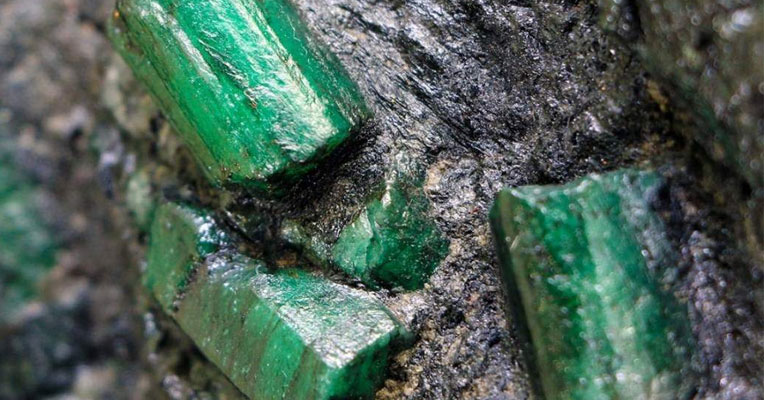 The Bahia Emerald
A colossal emerald crystal weighing over 800 pounds, the Bahia Emerald has captured attention due to its massive size and ongoing legal disputes over ownership. While not a cut stone like the others on this list, its sheer magnitude makes it a conversation piece in the world of emeralds.
---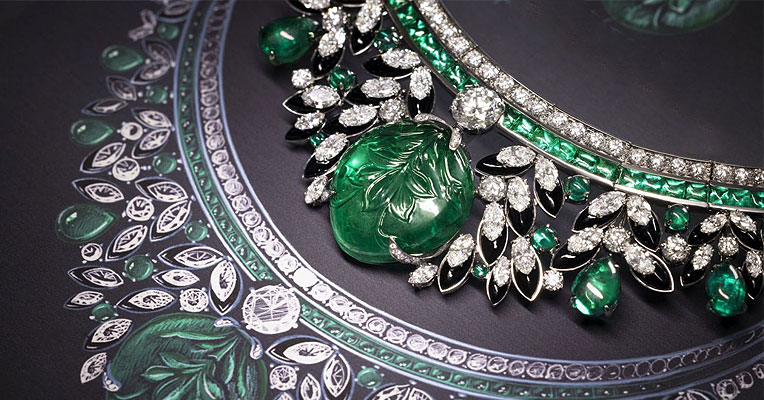 Exceptional Jewelry Pieces
Besides individual stones, emeralds have adorned numerous high-end jewelry pieces from renowned designers and brands. These pieces often combine the allure of emeralds with exquisite craftsmanship to create wearable works of art.
Remember that the popularity of emeralds can vary based on factors like size, color, clarity, and historical significance. Whether it's an iconic historical gem or a stunning piece of contemporary jewelry, emeralds continue to captivate and fascinate jewelry enthusiasts around the world.
Love emeralds? Here are some exquisite pcs of fine emerald jewelry pieces you can shop for on Haute Facets:
---
Rubies: The Gem of Passion and Power
With their fiery red brilliance, rubies have long been associated with passion, love, and courage. This gemstone's rich red hue is often linked to desire and intense emotions, making it a timeless choice for expressing affection and devotion. Ruby jewelry is a symbol of love's burning flame, making it a favorite for engagement rings and romantic gifts.
Throughout history, rubies were thought to grant their wearers protection from harm and ill fortune. Many cultures believed that rubies held the power to bestow strength and vitality, making them a favored gemstone for warriors heading into battle. The allure of the ruby's vibrant red has captivated civilizations across time, from ancient cultures to modern-day fashionistas.
Several notable ruby stones have gained popularity due to their exceptional quality, size, and historical significance. Here are some of the most popular ruby stones of our times: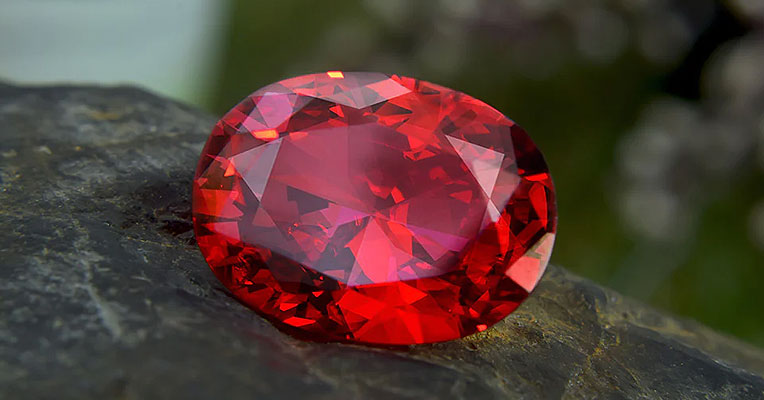 The Sunrise Ruby
Considered one of the most valuable and captivating rubies, the Sunrise Ruby weighs approximately 25.59 carats and boasts a vivid red hue with excellent clarity. It set a world record for the highest price per carat ever achieved for a ruby at auction, emphasizing its rarity and beauty.
---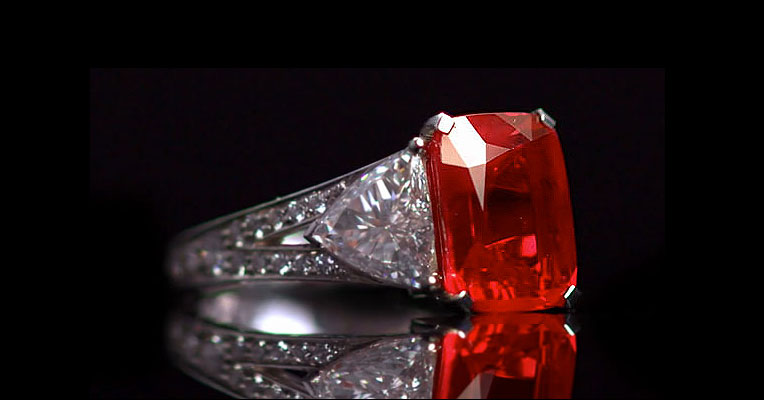 The Graff Ruby
Weighing 8.62 carats, the Graff Ruby is known for its deep red color and exceptional clarity. It is a prime example of a high-quality ruby that has been skillfully cut to enhance its brilliance and color intensity.
---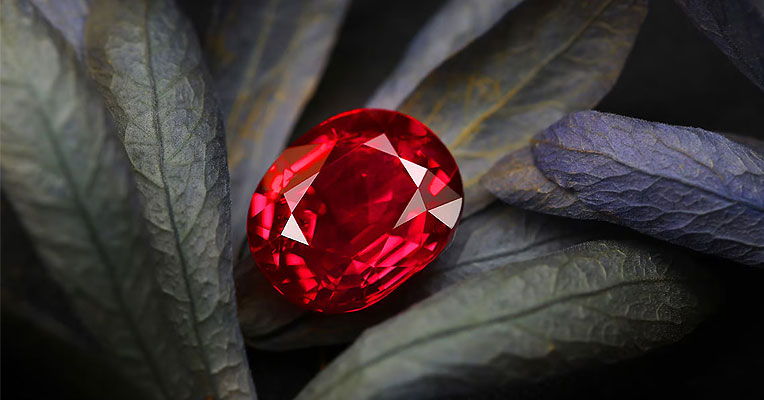 The Ratnaraj Ruby
This 138.7-carat Burmese ruby holds historical significance as it was once part of the Mughal treasury. Its name, "Ratnaraj," translates to "King of Precious Stones," emphasizing its importance and value.
---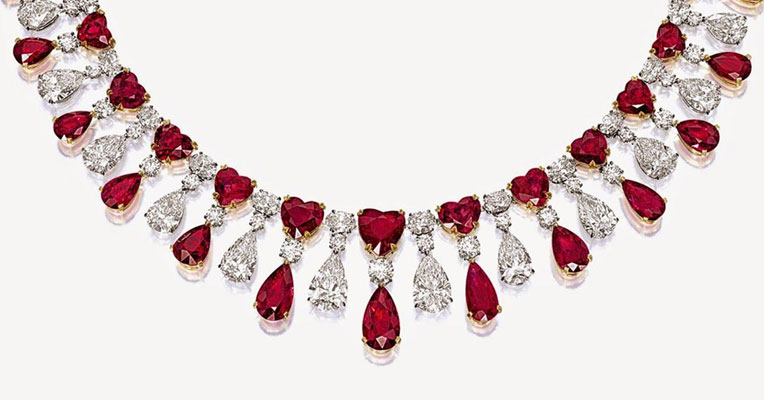 The Red Emperor Ruby
This impressive ruby weighs around 6,025 carats and is renowned for its size and vibrant red color. It's considered one of the largest faceted rubies in the world and showcases the captivating allure of rubies on a grand scale.
---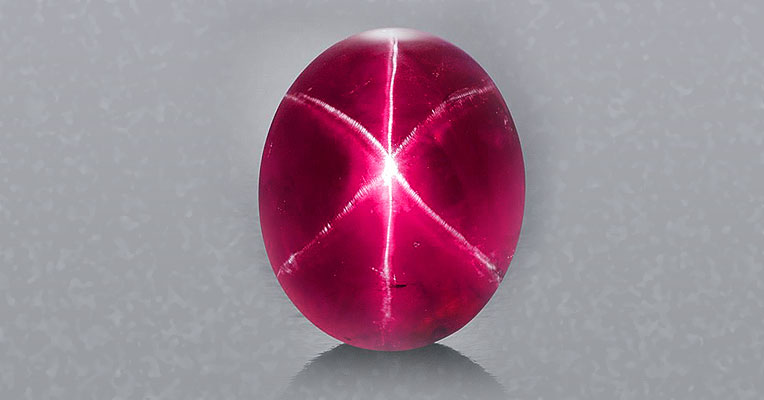 The DeLong Star Ruby
This remarkable star ruby, weighing 100.32 carats, is renowned for its rare six-ray star phenomenon that appears on its surface. The star effect adds an enchanting element to the ruby's deep red hue.
The popularity of these ruby stones is influenced by factors like size, color, clarity, and provenance. These stones not only hold significant monetary value but also capture the imagination with their rich history and mesmerizing beauty.
In addition to individual stones, rubies have been featured in numerous exquisite jewelry pieces by renowned designers and brands. These pieces often combine the fiery beauty of rubies with intricate craftsmanship to create stunning wearable art.
Throughout history, royals and aristocrats have adorned themselves with exquisite ruby jewelry, showcasing the stone's association with power, passion, and nobility. Famous pieces like tiaras, necklaces, and rings have become iconic symbols of wealth and status.
Some historical artifacts, such as crowns, religious relics, and ceremonial objects, have been adorned with rubies, adding to their allure and historical significance.
Checkout some of our New Arrivals in Ruby set in 14K Gold:
---
Sapphires: The Stone of Wisdom and Royalty
Sapphires, with their deep blue color reminiscent of the sky and ocean, have long been associated with wisdom, nobility, and spirituality. This gemstone is often considered a symbol of loyalty, trust, and sincerity, making it an ideal choice for engagement rings and gifts that express lasting commitment.
In various cultures, sapphires were believed to possess mystical powers, providing protection against negative energies and promoting mental clarity. The blue color of sapphires has also been linked to the heavens, with some cultures associating it with divine inspiration and cosmic connections. Notable figures throughout history, including royalty and religious leaders, have adorned themselves with sapphire jewelry as a mark of their elevated status.
Several sapphire stones have gained popularity due to their stunning color, exceptional quality, and historical significance. Here are some of the most popular sapphire stones of our times: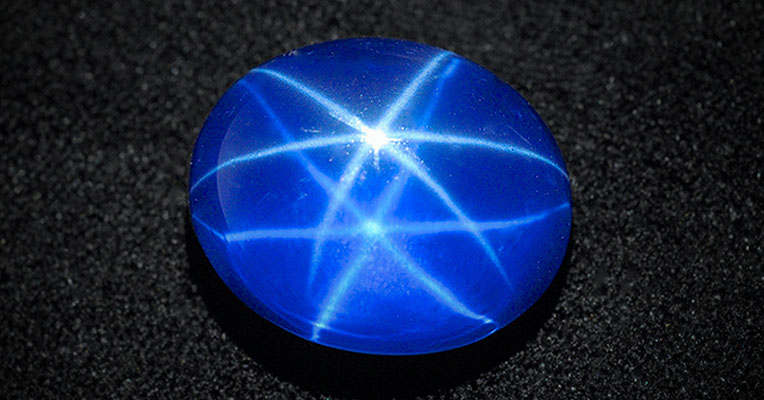 The Star of India
This famous star sapphire weighs around 563.35 carats and is known for its mesmerizing blue color and the prominent star effect displayed on its surface. It is one of the largest and most well-known star sapphires in the world.
---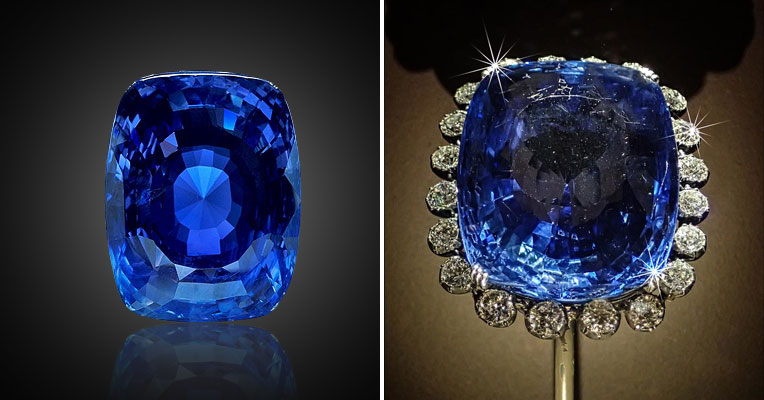 The Logan Sapphire
Weighing approximately 422.99 carats, the Logan Sapphire is one of the largest faceted blue sapphires. Its deep blue color and size contribute to its popularity, and it's now a part of the Smithsonian Institution's National Gem Collection.
---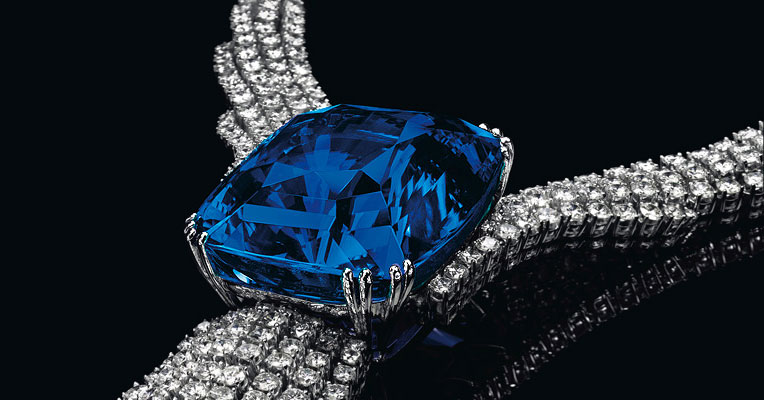 The Blue Belle of Asia
This impressive sapphire weighs about 392.52 carats and features a vivid blue color that has captivated gem enthusiasts. Its size, color, and rarity have made it a notable gemstone in recent times.
---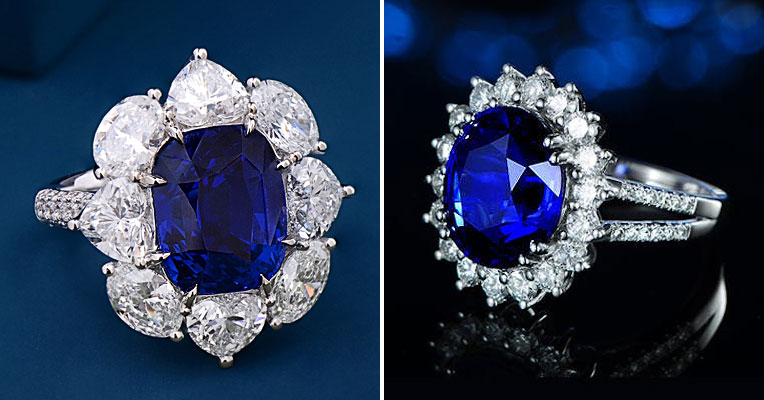 The Duchess of Cambridge's Sapphire Engagement Ring
Featuring a 12-carat oval blue sapphire surrounded by diamonds, this engagement ring once belonged to Princess Diana and is now worn by Catherine, Duchess of Cambridge. It brought renewed attention to sapphire jewelry and sparked a resurgence in interest.
---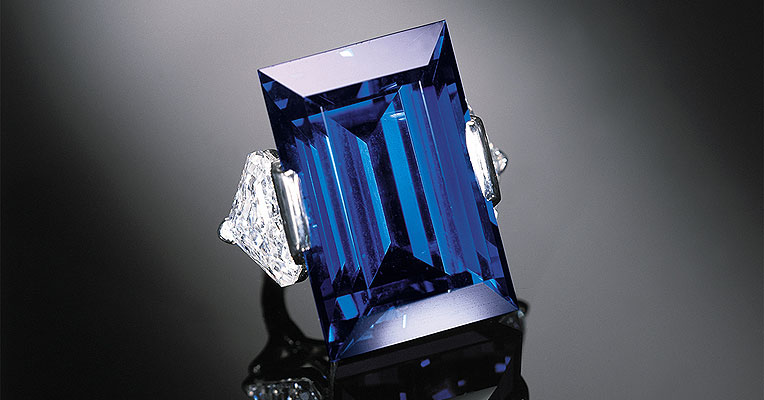 The Rockefeller Sapphire
Another sapphire from the legendary Rockefeller collection, this stone weighs around 62.02 carats and showcases a rich blue hue that is both vibrant and captivating.
Sapphires have been beloved by royalty for centuries. The British royal family, in particular, has a collection of impressive sapphire jewelry, which includes tiaras, necklaces, and brooches.

High-end jewelry designers and brands such as Haute Facets have created collections featuring exquisite sapphire pieces, from necklaces and bracelets to earrings and rings. These collections often highlight the versatility and allure of sapphires.
Contemporary designers have incorporated sapphires into modern, innovative designs, offering unique and stylish ways to wear these classic gemstones.

Here are some beautiful sapphire jewelry pieces from Haute Facets, for you to shop and own for yourself:
The popularity of these sapphire stones is influenced by factors like color, size, clarity, and historical significance. Sapphires, with their rich blue hues and symbolism of loyalty and wisdom, continue to capture the hearts of jewelry enthusiasts and collectors around the world.
Conclusion:
Emeralds, rubies, and sapphires are more than just exquisite gemstones; they are vessels of history, culture, and symbolism. These precious stones have been cherished for their stunning beauty and the stories they carry. Whether you're drawn to the vibrant red of a ruby, the lush green of an emerald, or the deep blue of a sapphire, each gemstone holds a unique meaning that can speak to your personality, emotions, and aspirations. As you choose and wear these gems, remember that you're not just adorning yourself with beauty, but also connecting to the rich tapestry of human history and sentiment that these gemstones represent.
#EmeraldJewelry, #RubyJewelry, #SapphireJewelry, #GoldJewelry, #EmeraldEarrings, #EmeraldNecklace, #EmeraldRing, #EmeraldBracelet, #RubyEarrings, #RubyNecklace, #RubyRing, #RubyBracelet, #SapphireEarrings, #SapphireNecklace, #SapphireRing, #SapphireBracelet, #FineJewelry, #LuxuryJewelry, #JewelryDesign, #HandcraftedJewelry, #GemstoneJewelry, #GoldAndEmerald, #GoldAndRuby, #GoldAndSapphire, #JewelryAddict, #JewelryLovers, #StatementJewelry, #JewelryGoals, #ElegantJewelry, #GlamourousJewelry, #GoldAndGems, #JewelryObsession