If you've found the one you've been looking for and feel like it's time to tie the knot. These 11
engagement ring trends will attract you to pop the question and go down the aisle to say, "I
do."
OR
You may use this moment to begin throwing clues to your lover; after all, it's never too early
to start thinking about how your FOREVER RING will be.

TIP: Anyone on the hunt for THE RING can learn here about the latest engagement ring trends
before making a visit to your favorite jeweler or discussing the perfect ring for taking the
next step.
Getting married and getting engaged are still common ways to show that you love and want to
be together. What better way to celebrate than with a stunning and luxurious piece of
jewelry for the occasion?
Designers and couples are becoming more innovative than ever when it comes to engagement
rings.
How does the newest 2022 engagement rings compare to the previous year?
Engagement rings on the cutting edge of style are becoming more popular for reasons such as
design, texture, color tone, precious stones and jewels, pearls, minimalism, neutrality, and of
course, different sorts of Solitaire cuts.
Let's look at the most popular engagement ring trends for 2022:
1. Romantic Rose Gold Engagement Rings
These gorgeous pieces will tell your lover what you feel for them. Rose gold may be trendy in the jewelry market, but it is now a classic for an engagement ring. Rose gold is created by mixing copper alloys with gold, giving it a hint of lovely pink.

A rose gold engagement ring will stick out in an ocean of yellow gold and platinum.

Rose gold engagement rings are as durable as other popular engagement ring metals and look stunning with diamonds or colorful gemstones. Are you totally obsessed with the rosy-colored rings? If so, here are some of the most popular rose gold engagement rings on the internet.
Beauty & Grace, these rings will bring a smile to your partner's face.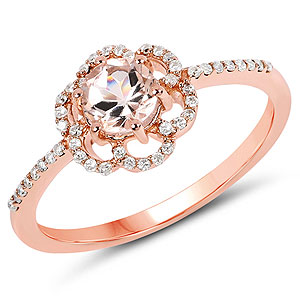 A sparkling 2.90 ctw Ku0.41 ctw. Genuine Morganite and 0.14 ctw. White Diamond Cocktail Ring in 14K Rose Gold by Haute Facets
---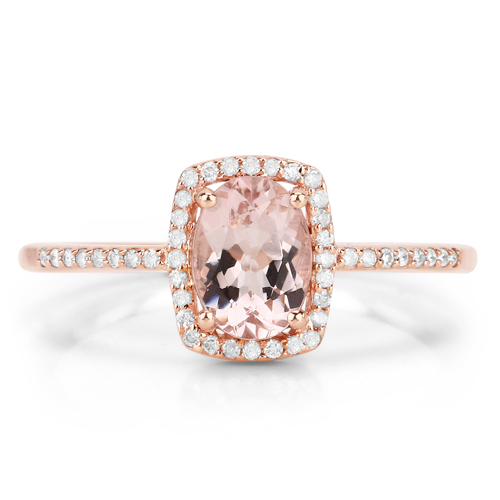 14K Rose Gold 0.70 ctw Genuine Morganite Ring by Haute Facets.
2. Pear Shaped Diamond Rings
Often called the teardrop ring depicting the tear of joy; It is hard to miss these brilliant gems, the tear-shaped pear-cut stone ring.

This unusual diamond shape signifies pleasure and makes your fingers seem longer and slimmer.

Rings with pear-shaped jewels seem feminine and classy. So it's no surprise they are one of the top 2022 trends. The pear-cut diamond ring oozes flair and grace. Their delicate curves also enhance the stone's radiance in a solitaire or halo setting.
And the 2022's hot pick is…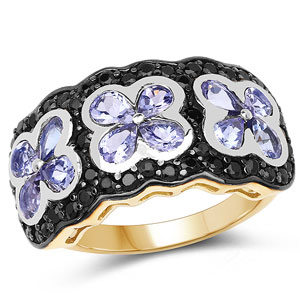 2.60 ctw Pear shape Tanzanite Ring in .925 Sterling Silver by Haute Facets
---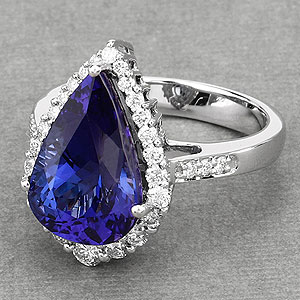 8.17 ctw. Genuine Tanzanite and 0.53 ctw. White Diamond Halo Ring in 18K White Gold by Haute Facets
3. Halo Rings in White Gold & Diamonds
Halo brilliant rings are a throwback to the past but are still trending in 2022.

You may recall the world-famous Princess Diana's single 18-karat blue sapphire stone surrounded by 14 solitaire diamonds engagement ring, a part of Princess Kate's jewelry collection currently.

Halo rings often have micro pave and mil-grain accents. They are the posh version of a standard solitaire. Halo rings come in various shapes and sizes and often include vibrant gemstones at the center.

What could be more extravagant than a diamond halo around and accentuating the main point? This ring exudes luxury and magnificence. Halo engagement rings are attractive because of their brilliance and ability to increase the center diamond.
In The Honor of Love & Sparkles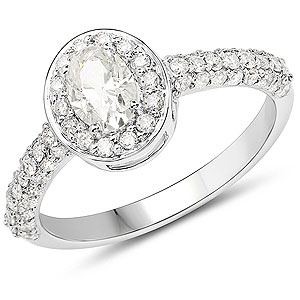 1.26 ctw. Genuine White Diamond Halo Ring in 14K White Gold by Haute Facets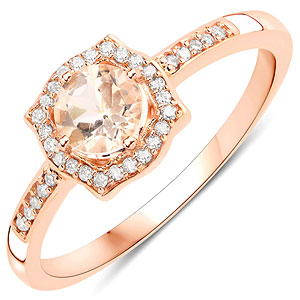 0.41 ctw Round Morganite Halo Ring in 14K Rose Gold by Haute Facets
4. Eternity Band Rings
The use of eternity rings as engagement rings is a new trend, especially among those who want a simple but appealing band with a hint of sparkle.

Because of the continuous diamond circle that depicts eternal love, eternity rings connect with love and partnerships.

Diamond Eternity Rings are the most incredible option for symbolizing a long and happy marriage. There is a diamond eternity band or a diamond eternity ring for every taste and style.

With the possibility of customization, it's simple to create the ideal Eternity Ring for your sweetheart. There are several styles and patterns from which one can pick.
For Infinity and Beyond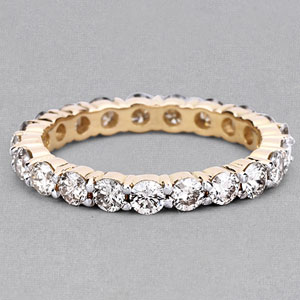 5. Colored Diamonds & Gemstone Engagement Rings
White diamonds were the only good stone for an engagement ring for years. Fortunately, there have been prominent exceptions in the past.

Nowadays, Brides prefer engagement rings that complement their style and color preferences.

Colored diamond rings allow ladies and their partners to express themselves more freely than the traditional colorless diamond ring.

Colored gemstones seem to be catching up to fancy-colored diamonds in popularity. A fancy color diamond, much more than a colorless diamond, is the most dazzling and distinctive stone globally.

Diamond and gemstone engagement rings in pink, blue, green, and yellow are now quite fashionable in various designs.
Discover the vibrant side of rings.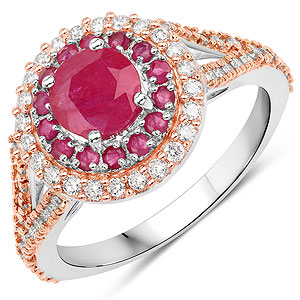 6. Diamond Bridge Style Engagement Rings
The Love Bridge in Paris served as the inspiration for the design of the Diamond Bridge Rings. The bridge style of a diamond engagement ring is an elegant statement of love.

A simple row of channel-set diamonds frames the primary diamond of the Bridge Engagement Ring series. The center diamond is located at the bridge's highest point.

To add even more sparkle and glamor, the bridge is adorned with a diamond pavé. The center diamond is positioned higher than the surrounding diamonds, drawing attention.

As a bonus, the dazzling bridge band has a genuine round diamond, making it both a fashion statement piece and practical addition to your finger. Scalloped diamond embellishments may lead to cathedral shoulders in specific designs, which elevate the center gem above everything else.

The Bridge portion aids in the precise fitting of the engagement ring and contains the head of the ring and, in some instances, smaller stone settings.
A Symbol For Life Partners.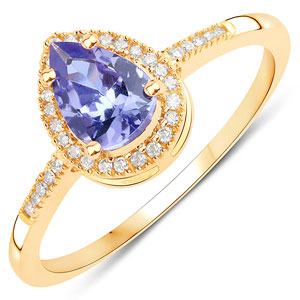 7. Gender-Neutral Rings
Everybody is deserving of jewels.
From traditional wedding bands to stunning diamond-studded engagement rings, these rings are a symbol of your love. A gorgeous collection that honors love in all of its expressions.

A spice of sparkle and brilliance is required in every relationship.
Whether you're looking for the perfect diamond engagement ring, a classy gold wedding band, or anything in between, you can have it all. Finding a gender-neutral engagement ring that you like and suits your taste is the best way to go.
Love is Love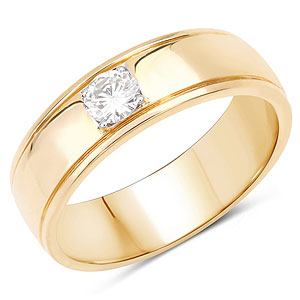 8. Victorian Nostalgia
Big, dark, a bit dramatic jewelry made of black onyx, jet, amethyst, garnet, and gold was popular throughout Victoria's reign. In the 1880s, the beautiful age of jewelry began.
Victorian engagement rings are one of the most sought-after antique designs. These mid-to-late-nineteenth-century designs are exquisite, opulent, and decadent.
Floral motifs, delicate filigrees, heart patterns, birds, bouquets, and other feminine decorations adorned early Victorian diamond rings are back in fashion in 2022.
Diamond engagement rings were more common than gemstone engagement rings in Victorian times, and they were more inexpensive and accessible to those outside the royal family.

The classic never goes out of style

9. Toi et Moi
A bypass ring with two complementary gems is called a "Toi et Moi" ring. In French, "Toi et Moi" means "you and me" or "you and I."
It is one of the most romantic methods to express your feelings regarding jewelry design.
Celebrities like Emily Ratajkowski, Ariana Grande, and most recently Megan Fox all own the "Toi et Moi" ring.
Nothing rivals the sentimental value of wedding jewelry when it comes to expressing our deepest emotions and fondest memories.
The Toi et Moi style should be on your shortlist if you're looking for a meaningful engagement ring.
What better way to convey your feelings for someone than by creating a gorgeous piece of jewelry with two different gemstones in harmony?

"You and I"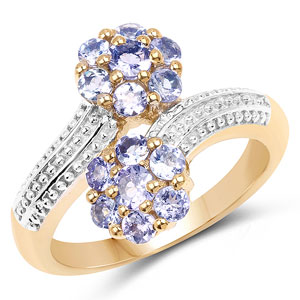 10. Engagement Set Rings
Engagement ring trends in 2022 will be hard to complete without stunning modern ring sets.
Stacking is still going strong in the year 2022. There are no signs that this tendency will reverse anytime soon. Couples are increasingly choosing to set their engagement ring in the middle of an enormous stack of rings, each expressing a different aspect of their love story.
When making your ring stack, it doesn't matter if you choose gemstone-studded, delicate high-shine or pavé, or a mix of precious metals and stones.
In this game, there are no rules. Allow your love story to shine the brightest and most distinctive way imaginable.
Shapes, gold tones, and one-of-a-kind center stones set them apart.
These wedding sets are perfect for one who wants a range of different embellishments on their fingers. They're trendy, one-of-a-kind, and a genuine piece of art that any modern bride/groom would be happy to wear.
Best of Both Styles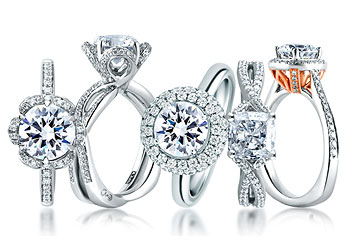 11. Special Opal Engagement Rings
We Saved the finest for last.
Opal Engagement Rings are here to have a successful year in 2022.
Here's your chance to wear a rainbow on your fingers.
When these stones move or light up, it seems as if they are emitting every hue of the Rainbow.
With the most varied color palette seen in nature, it's natural that Opal rings are so favored.
The Opal Ring is a sign of a long-term connection, so many choose to wear Opal Rings as Wedding rings.
Their glitter and outstanding color play are increasingly used in place of diamonds because of their glitter and unique colors.
Once you find the right Opal ring, there is no going back, precisely like finding love. Take your ring and relationship on a rainbow trip with the dreamlike look of Opal Stone.
A Slice of Rainbow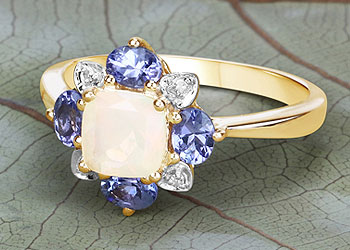 FAQs:
Are wedding rings the same as engagement rings?
Where can I buy the best engagement rings online?
Which are the best engagement rings for women?
Is buying a diamond engagement ring an outdated concept?
How to Resize an Engagement Ring?